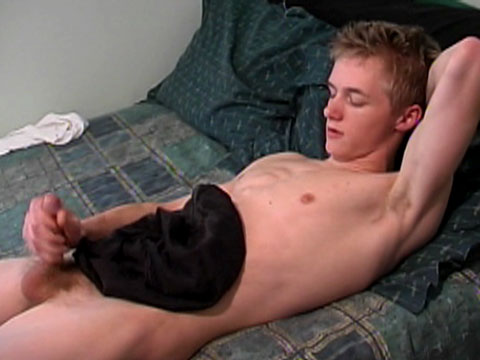 I generally don't have guys come back and shoot a second solo scene, but when Cash called me saying he had a new look I just couldn't refuse. He had cut his hair but he still had that smokin' young body that I could stare at for days.
Cash had actually taken a little hiatus while he was dating a girl. In fact he was even engaged for a while. Once they broke up, however, he was ready to get back in front of the camera and bare it all to the world.
He laid back and worked his young meat until he blew a nice load. I'm not sure if he'll be back again, but this hot piece of ass was definitely worth a second look.