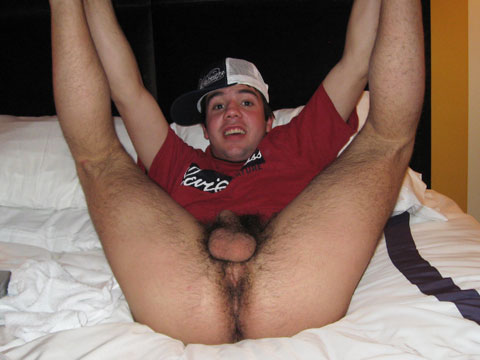 Dale is a cute college boy I met on a trip to Vegas. He needed some extra cash and had replied to an ad I had.
He is straight but thought it would be fun to get naked for other guys to watch. He had never been filmed jerking off before, so it was cute to listen to some of his comments throughout.
He had something on his chest that he didn't want others to see, so he tended to keep his shirt on. He had no problem, though, showing off his cock and sweet ass! He was able to blow a nice load of cum too.
Dale was definitely fun to film, and I hope you guys enjoy watching this straight boy in his porn debut.
P.S. As a side note, this is the same room I filmed the brothers jerking side by side in (Joey & Mike).