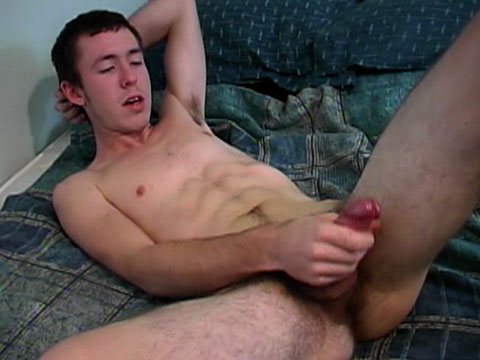 Chris had just moved here with his girlfriend when he replied to one of my ads. He was originally thinking he might be doing a scene with her.
After we talked a little, he realized that I was more interested in just him or maybe him with another guy. While he definitely prefers girls, he mentioned that he wasn't against fooling around with other guys.
In order to see how he was in front of a camera I set up this solo shoot. Most straight guys are insecure about showing off their ass, but Chris had no problem spreading his ass cheeks so all the world could see his nice little hole.
In fact he seemed to love showing it off and rubbing all around it. He mentioned how his girlfriend had tried a small dildo on him, but that was too intense for him right now.
I guess him taking a fat cock might be a ways down the road, but he did agree to come back for an oral scene
He dribbled out a nice load at the end and really seemed to enjoy the experience. I hope to have him back for more.