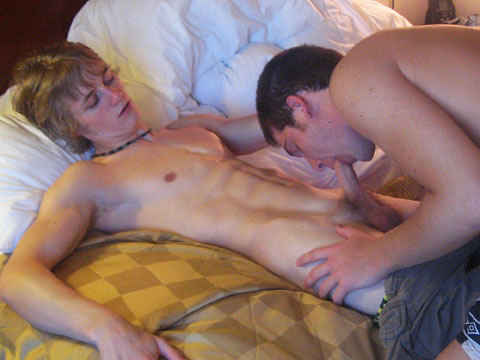 Ryen was in town for a few days and I had got him a hotel room to stay in. He had done a solo shoot the day before and I was anxious to pair him up with Cash who had also done solo work for me.
Some of you may recognize Cash from another site (under a different name). He had just turned 18 a few months earlier but had already done a few shoots. I generally prefer to film newbies but he was just so damn hot.
The two seemed to hit it off Ryen had his way with Cash's hot body. They both had nice cum shots at the end as well. I had a lot of fun doing this shoot.